Gudrun Ingenthron
|| about
|| contact
|| works:
|| cv
| no need for references
No Need for References exhibition dossier for download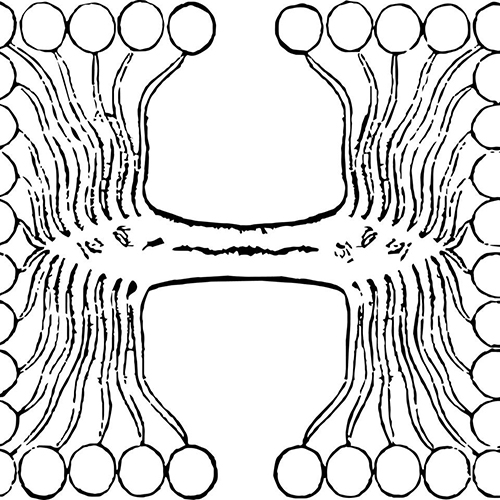 10.06.2015 - 17.07.2015
at KUNSTAHALLE EXNERGASSE | WUK

Hosts:
Ana de Almeida, Catalina Ravessoud and Mariel Rodríguez

Guests:
Andréas Hochuli, Yota Ioannidou, Nuno da Luz,
Sandra Monterroso, Berenice Olmedo and Alicja Rogalska

All photo credits:
Claudia Sandoval Romero and Wolfgang Thaler
Neither a statement nor a command, No need for references investigates relations between theproduction of art and knowledge through three different perspectives and three different incursions inside the collective discussion about the concept of artistic research.

Ana de Almeida, Catalina Ravessoud, and Mariel Rodríguez invite Andréas Hochuli, Yota Ioannidou, Nuno da Luz, Sandra Monterroso, Berenice Olmedo, and Alicja Rogalska for an exhibition where art and research are led in multiple directions.

What does research mean in an art context? What is the sense in mentioning it if we consider that any artistic production is the result of a certain kind of research? In addition to dealing with the intentionality embedded in art practices, No need for references sheds a light on research practices that guide the question of the space left for process(es) inside art creation.

We address research per se – or said differently – research as an independent gesture, while at the same time putting this concept into question through the presentation of artworks that claim – or not – to be research-based projects. This is an exhibition about borrowing methods, about the idea of knowledge production and power relations, which unfold in a programme that includes a performance, a workshop, talks, and a publication.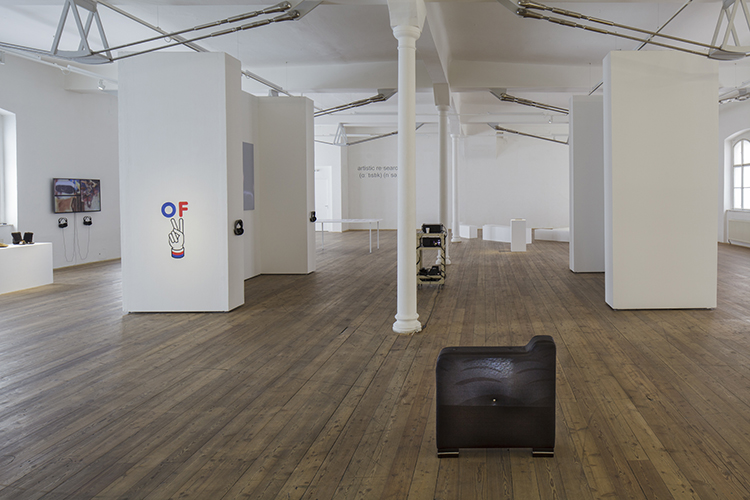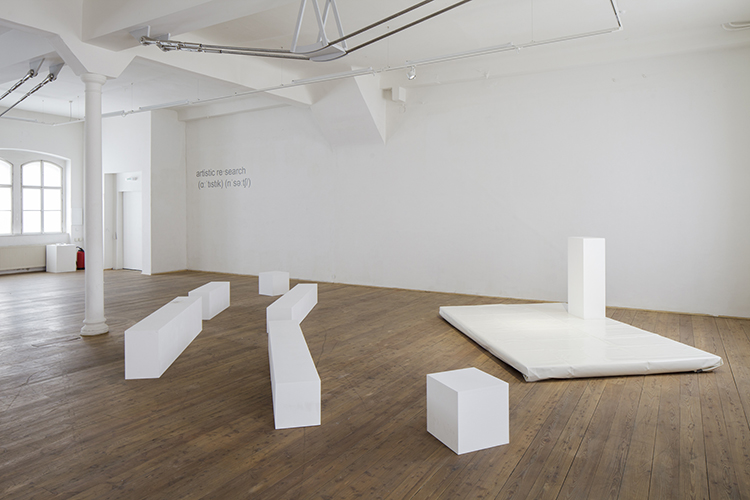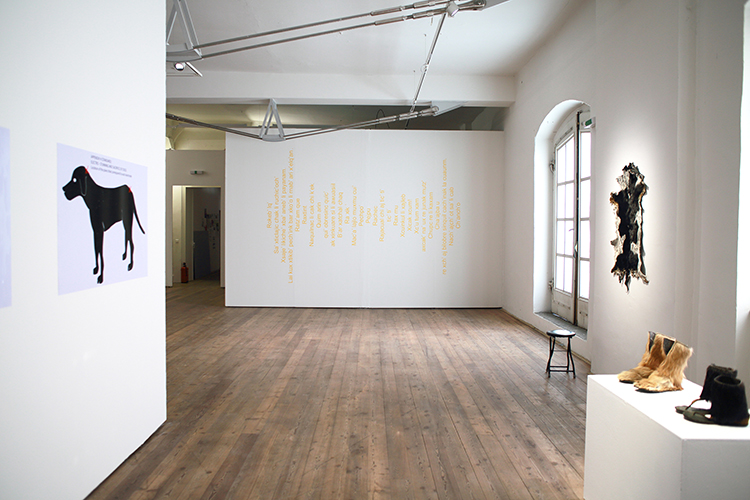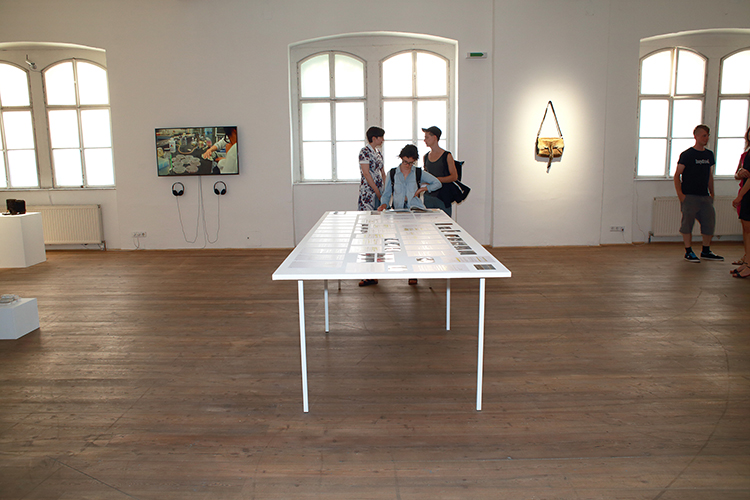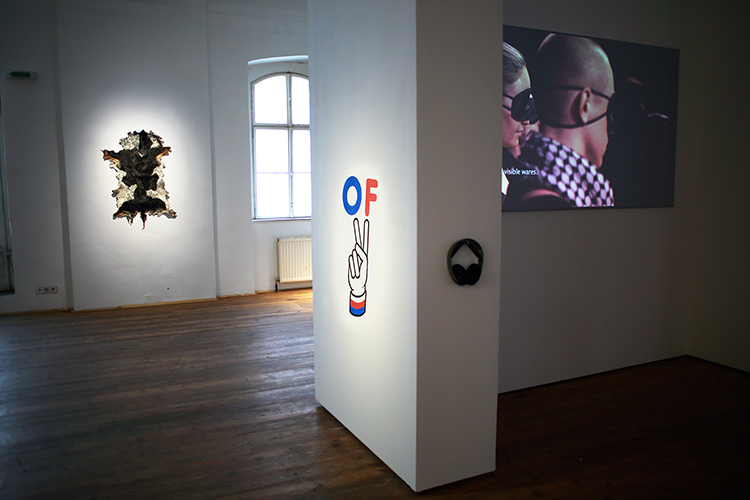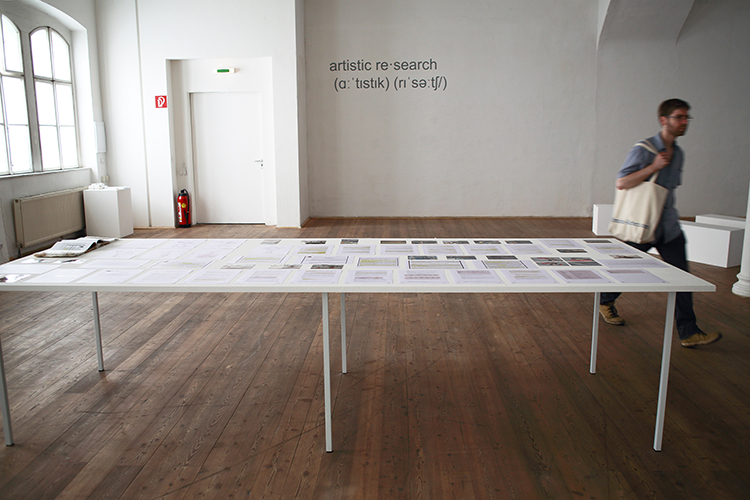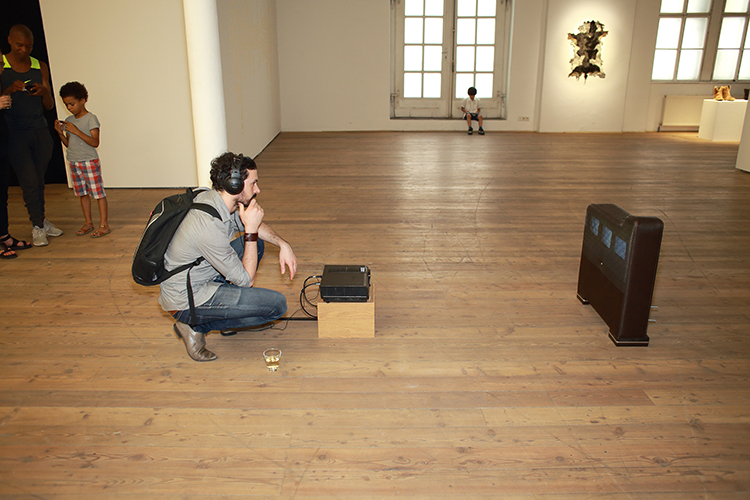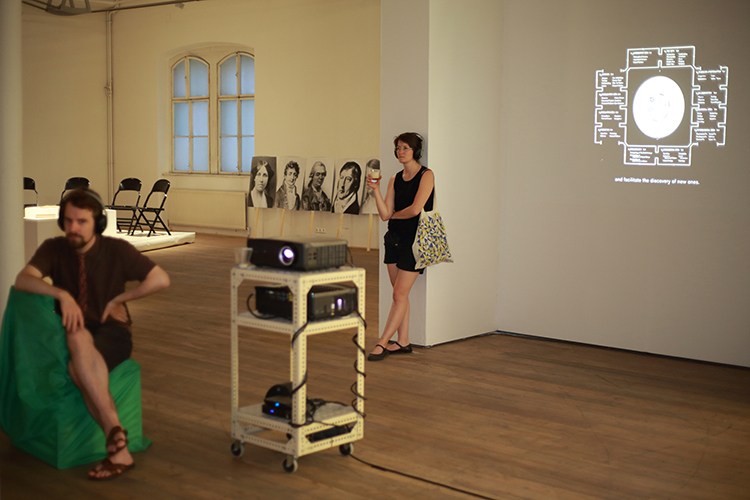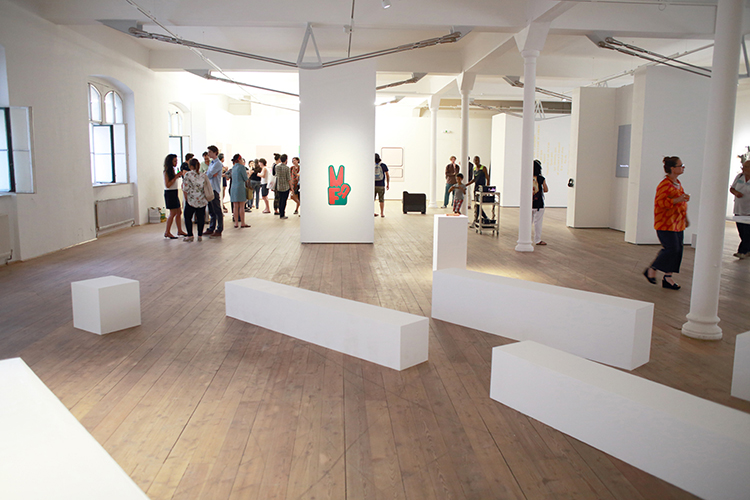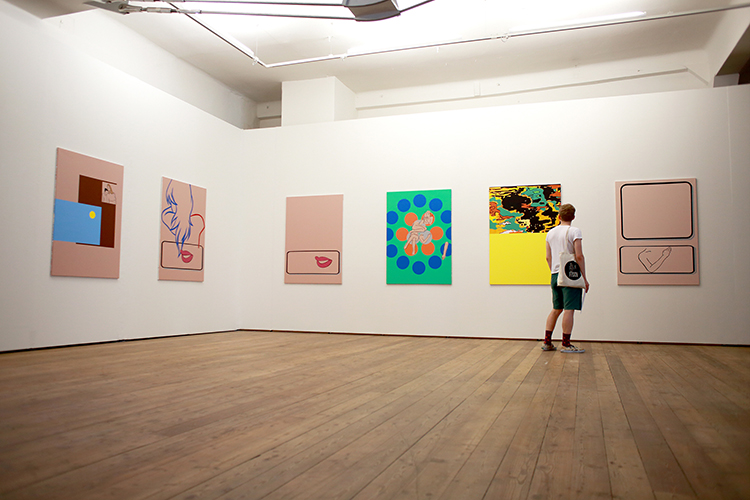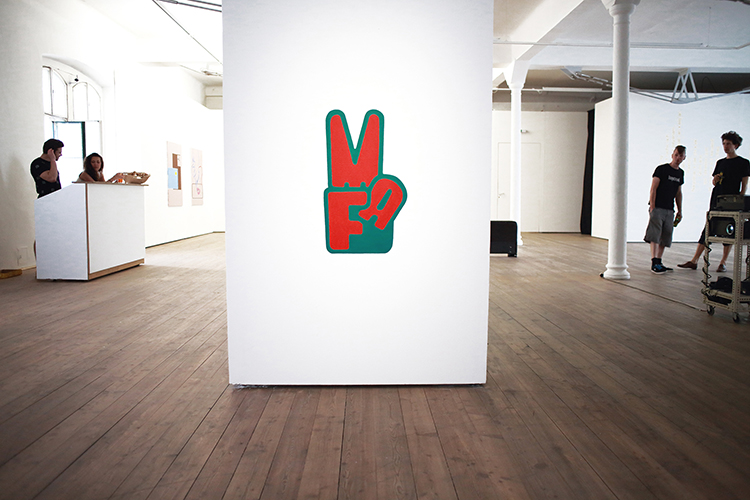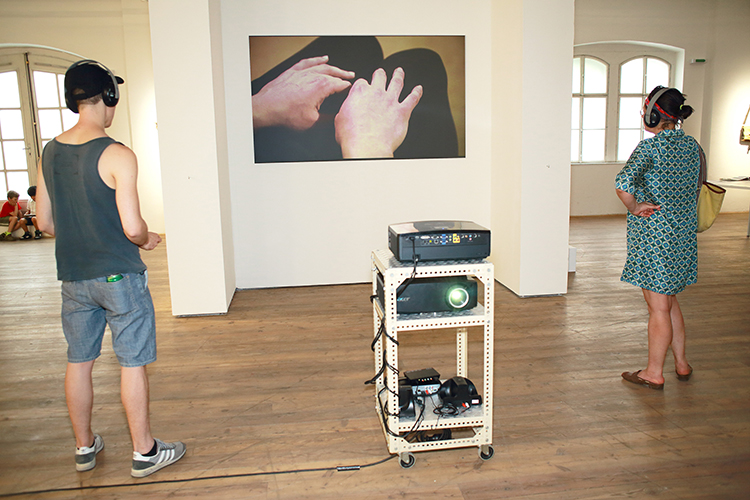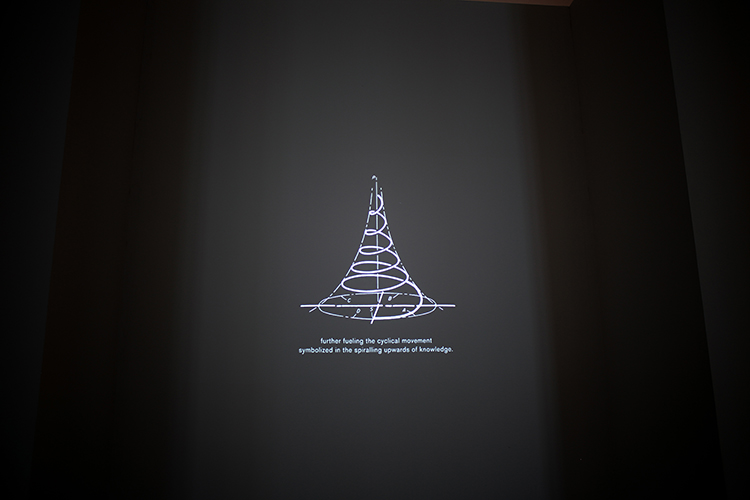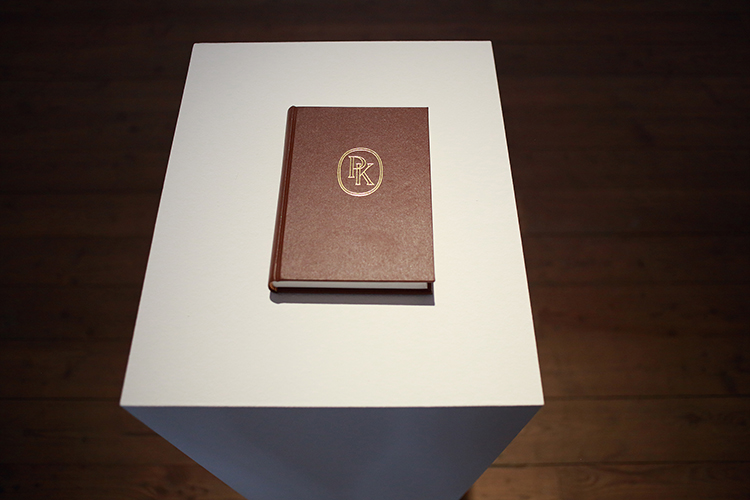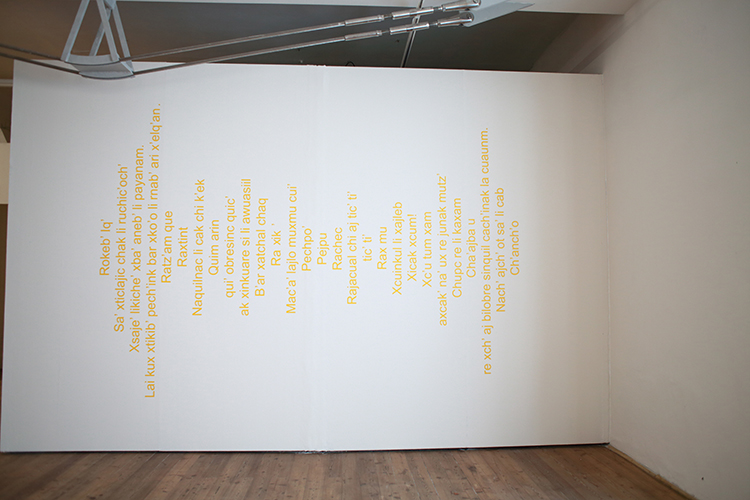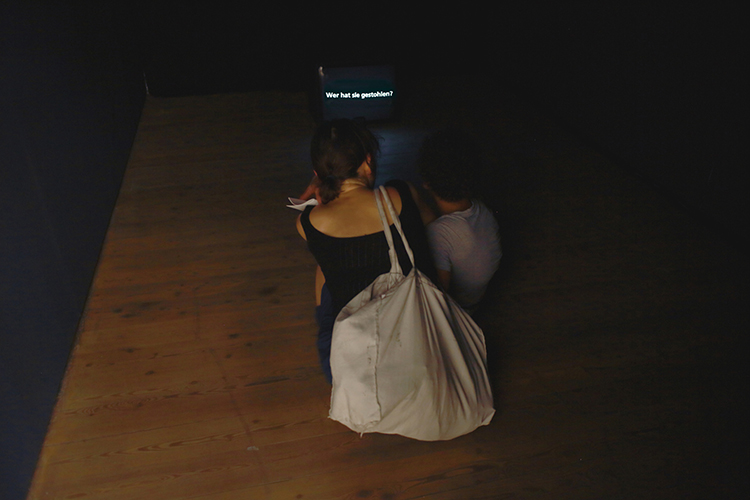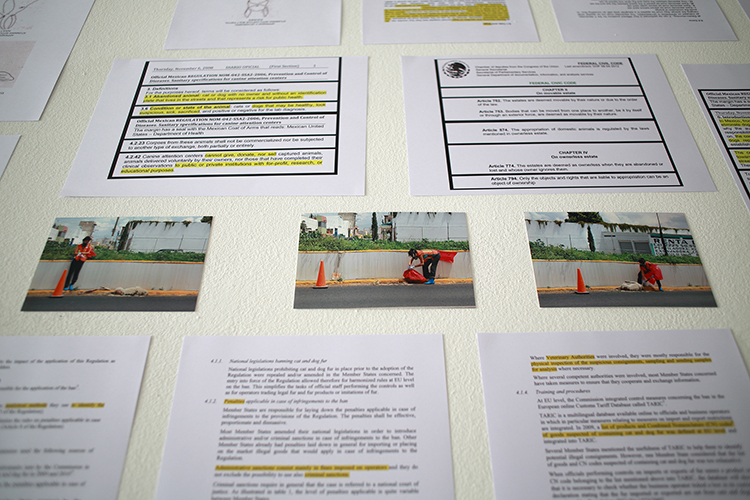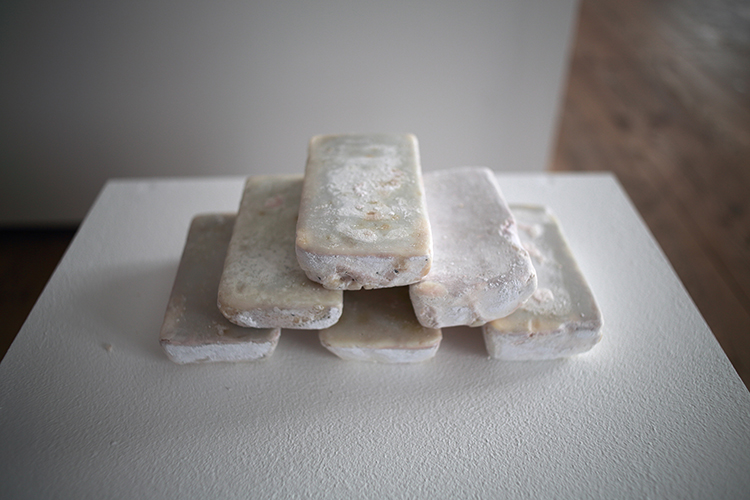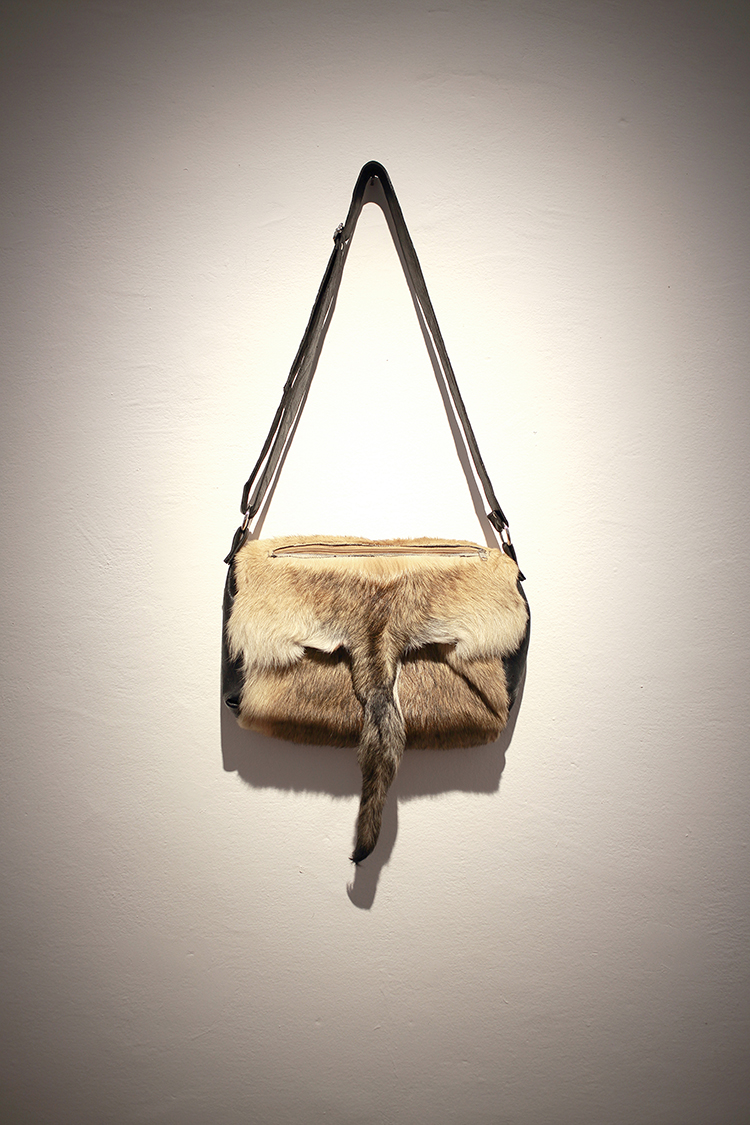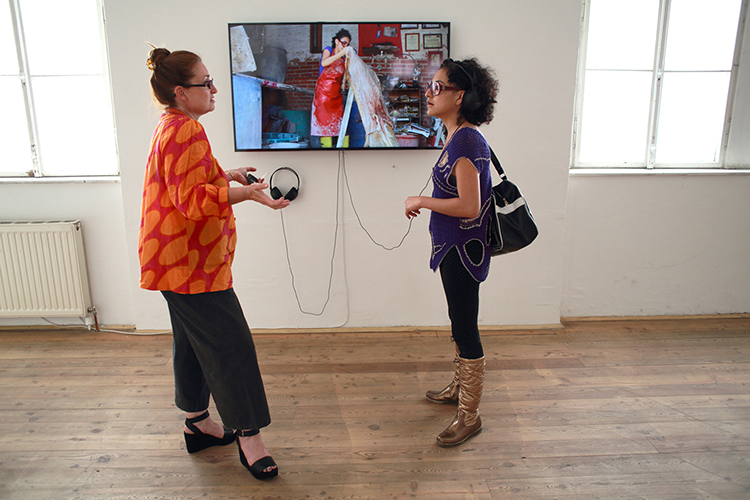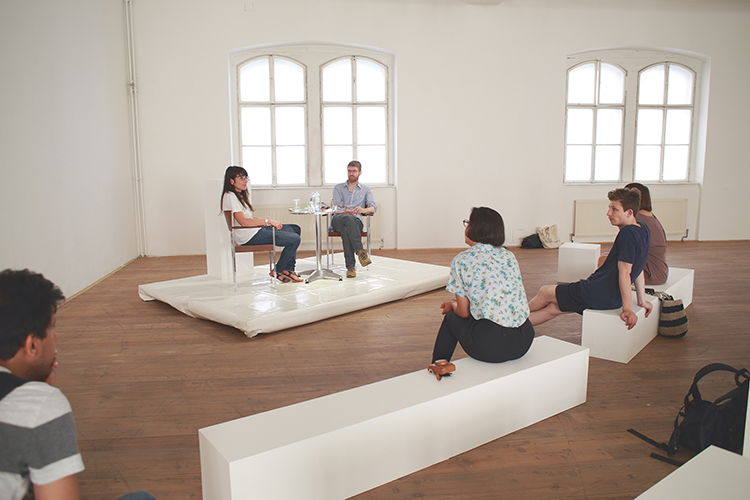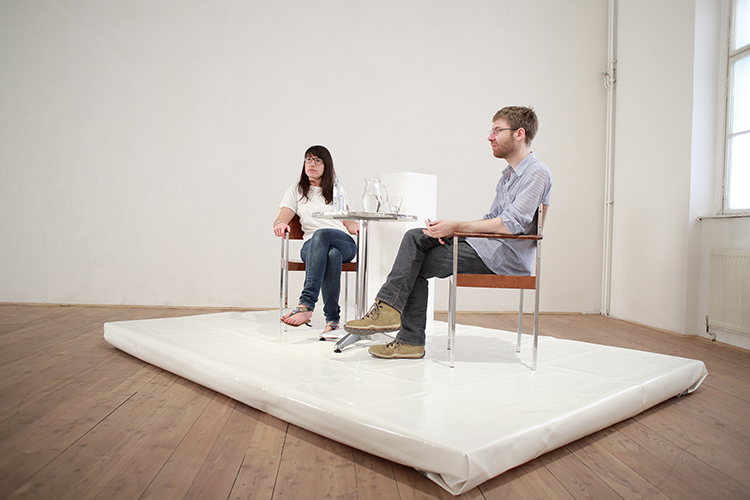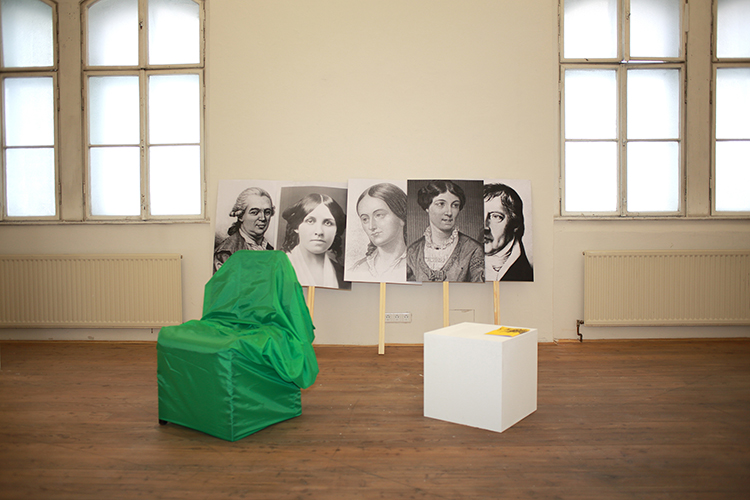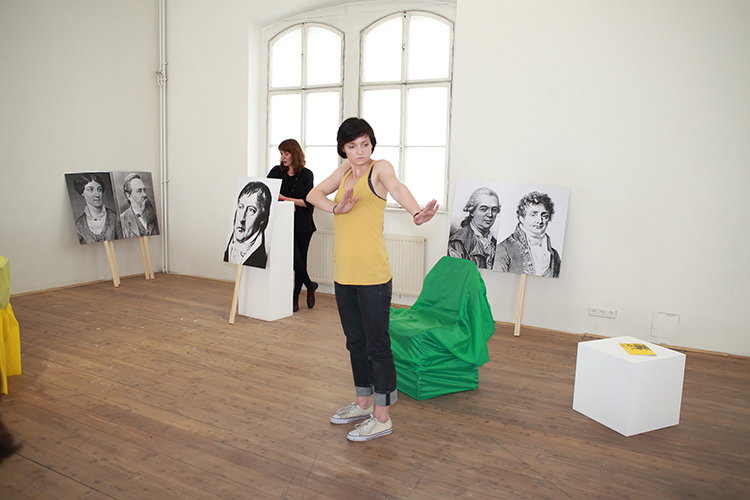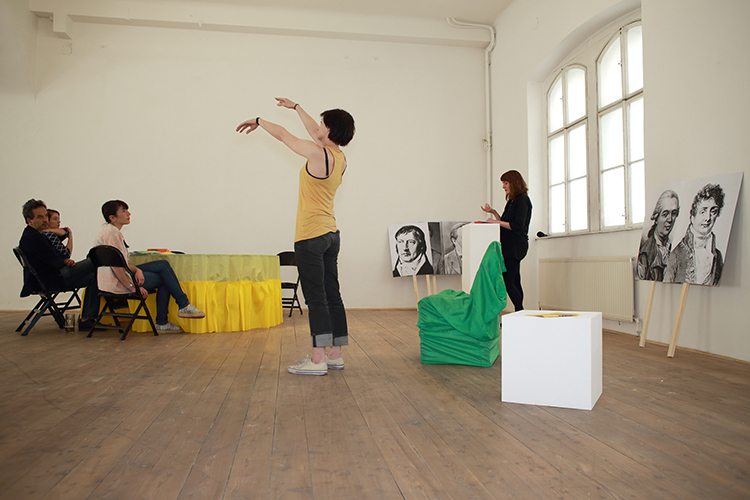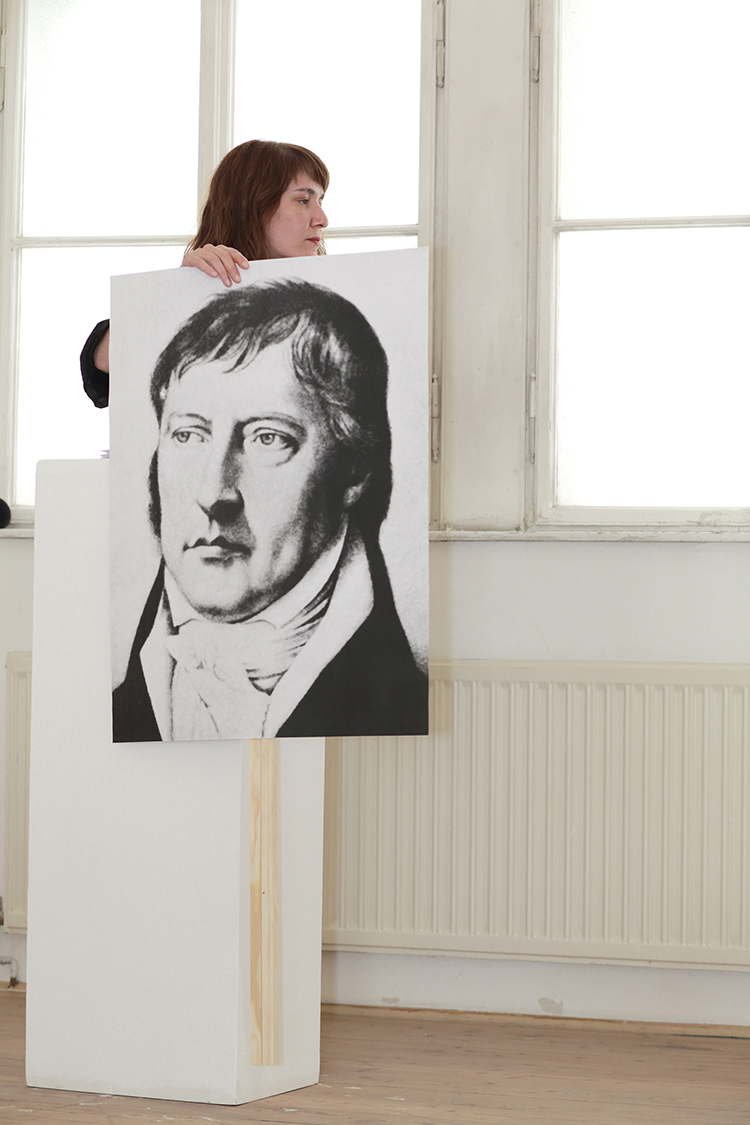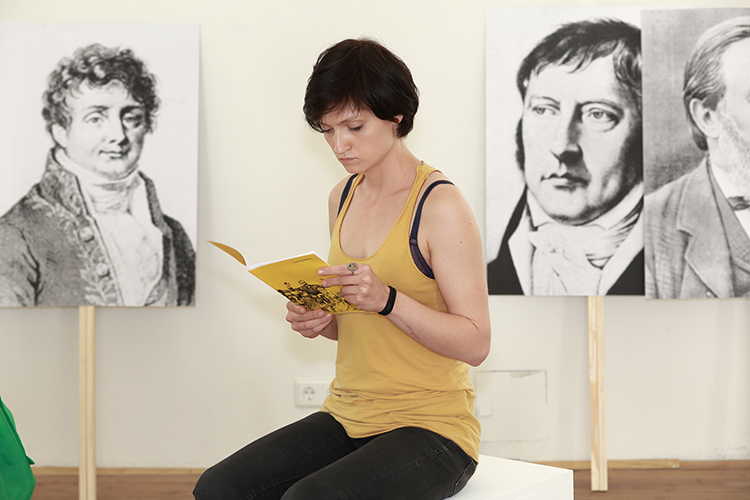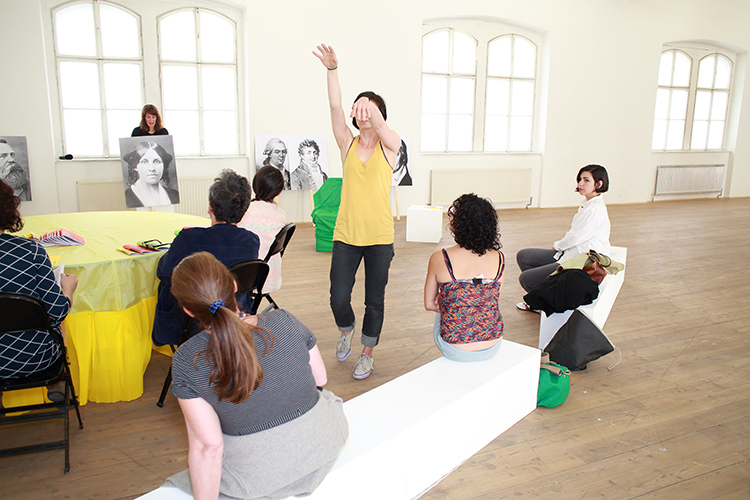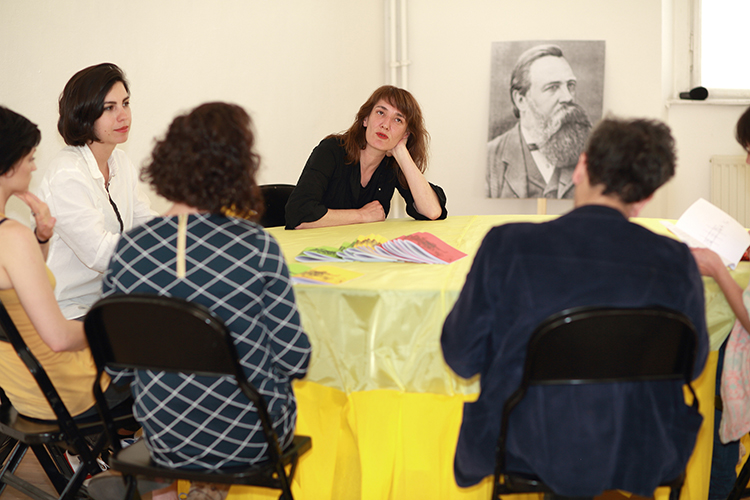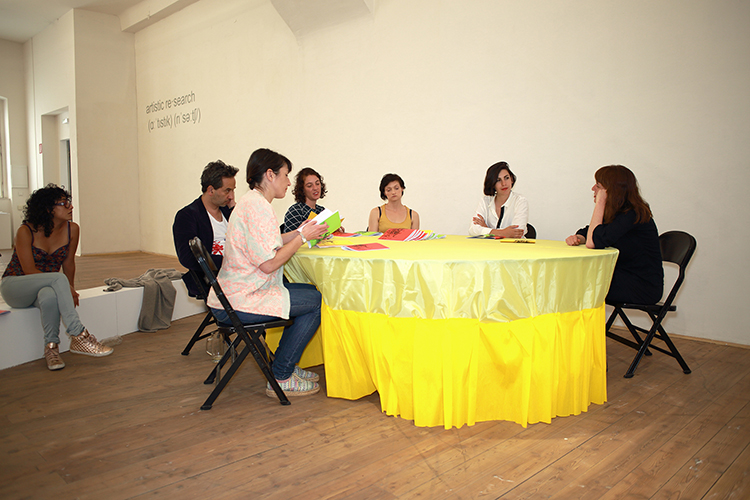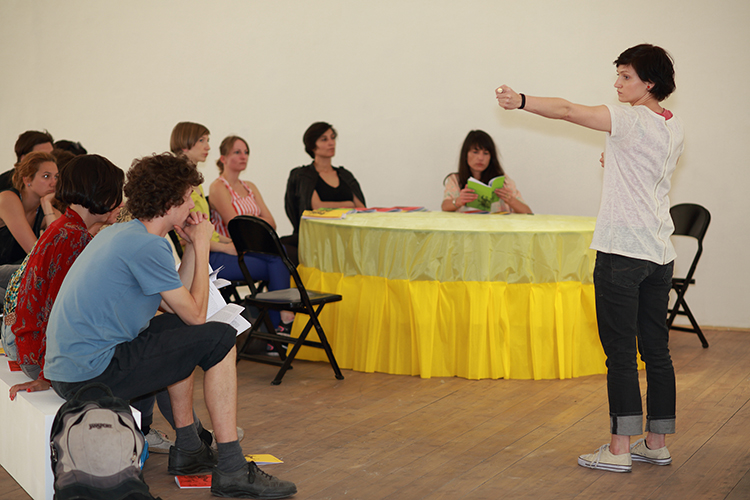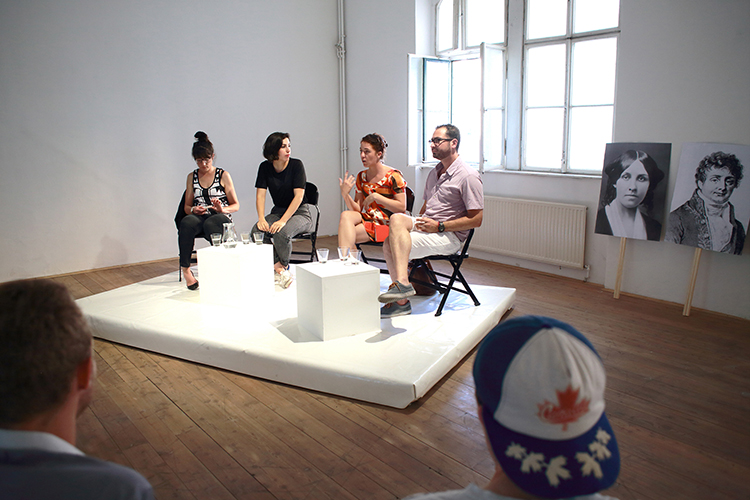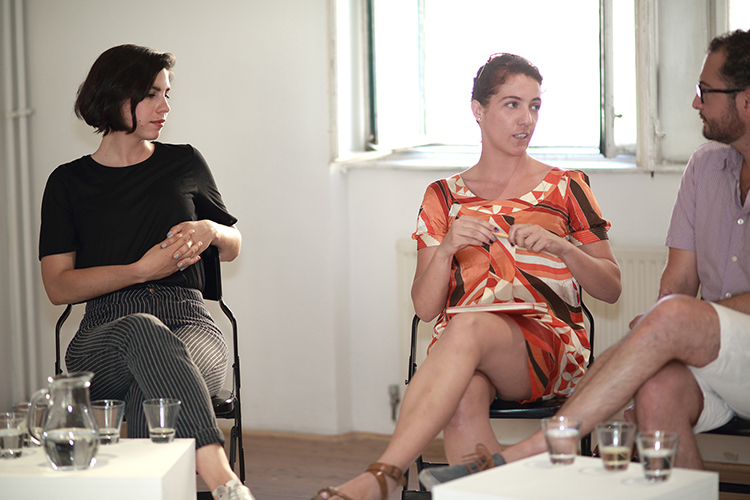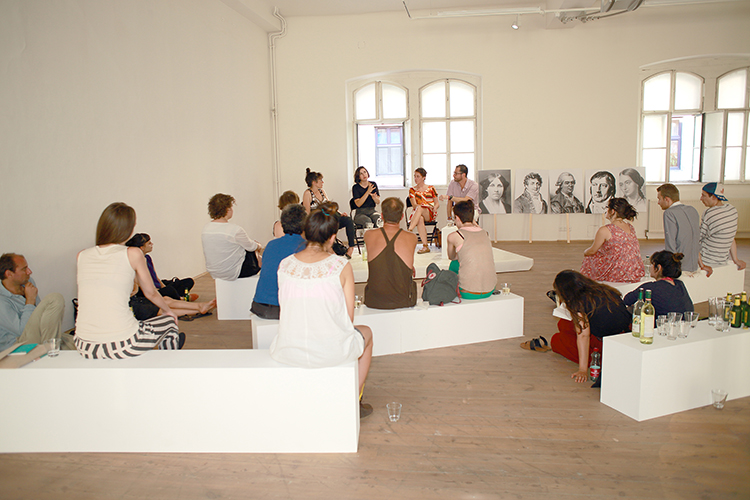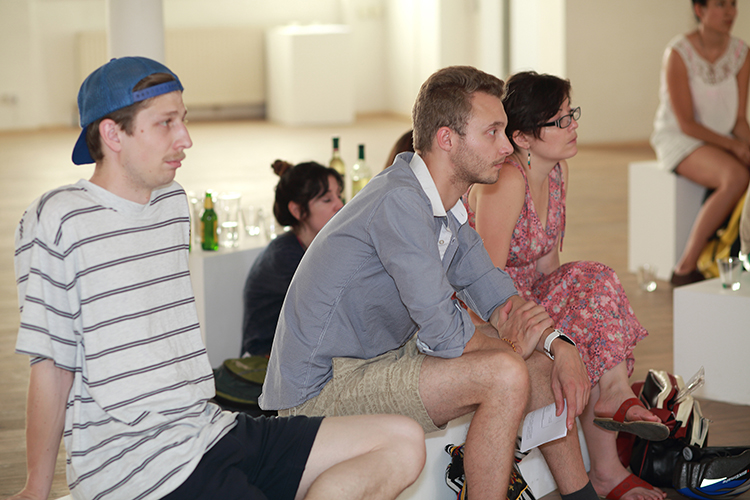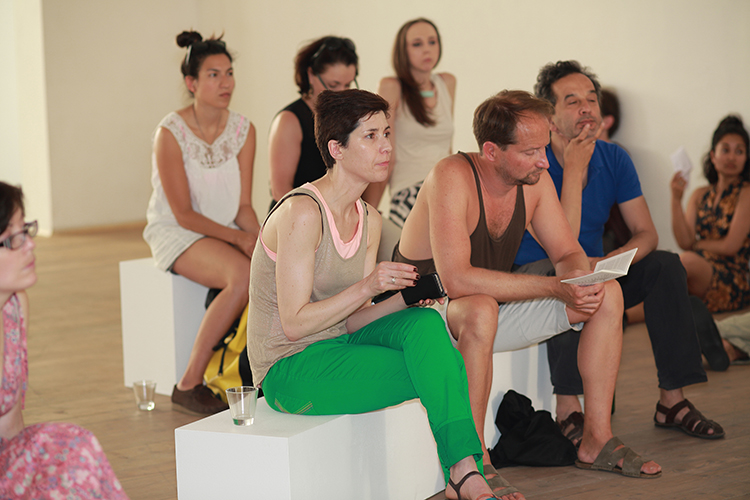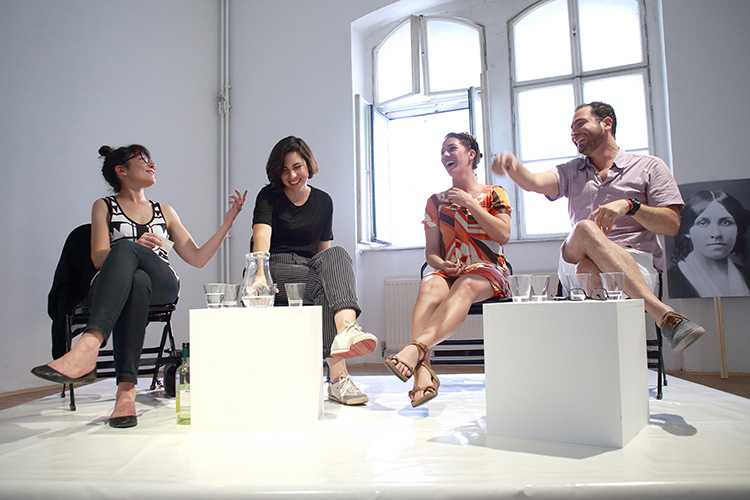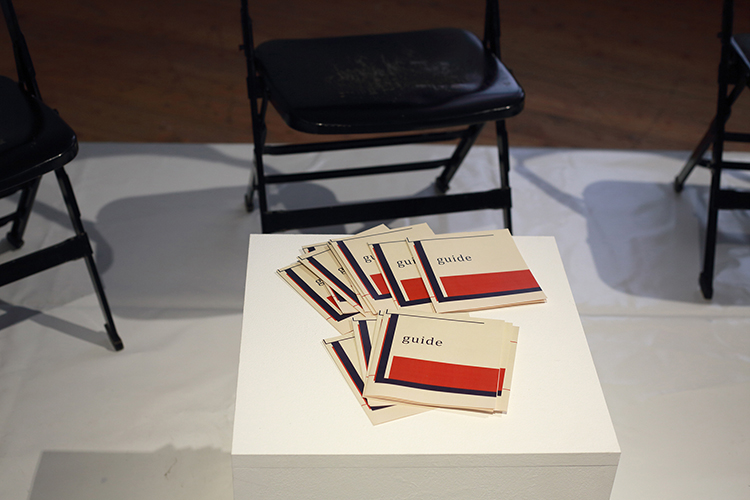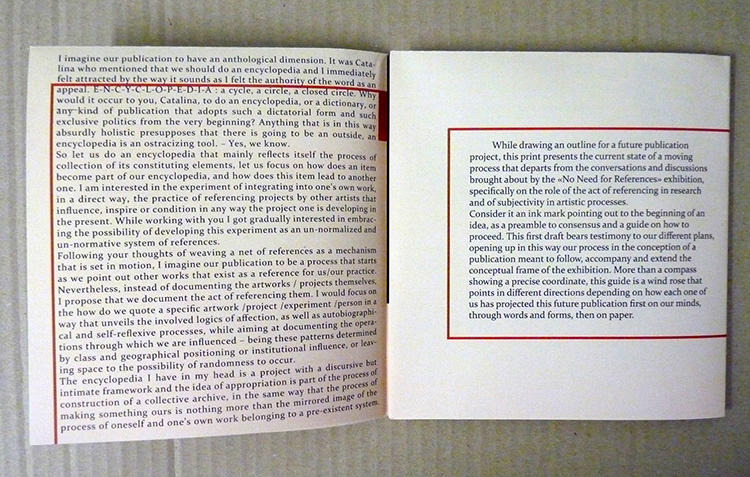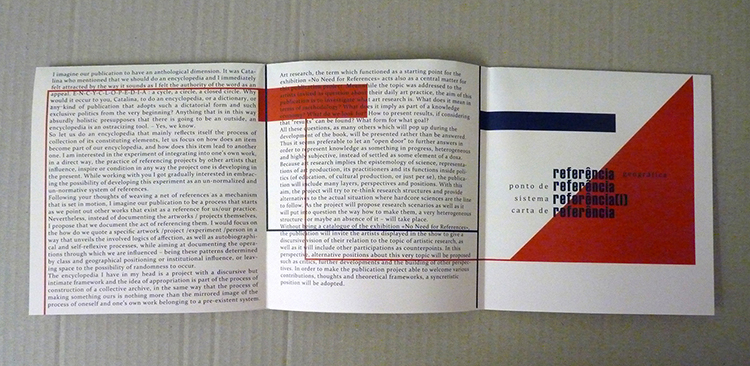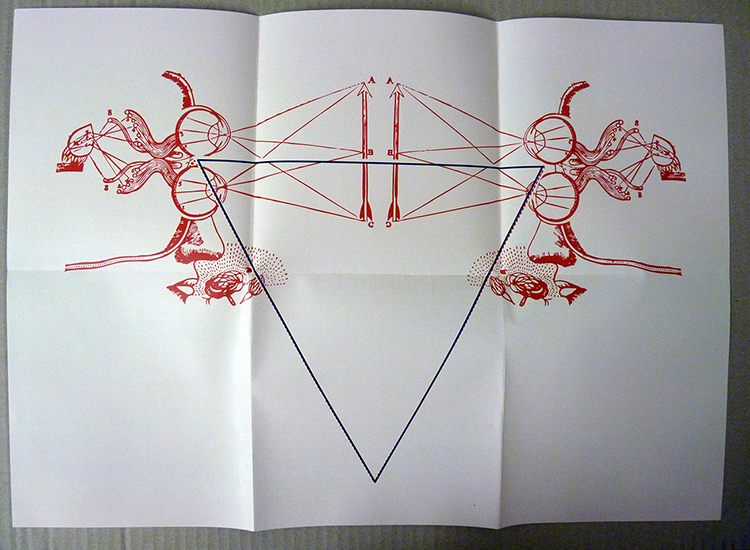 PART I: AGORA

Catalina Ravessoud invites Andréas Hochuli and Yota Ioannidou
How to consider exchanges, hybridism and borrowings inside different research fields in the context
of an art educational landscape committed to the creation of strategies to measure knowledge? What
are the connections between "conventional" representations of research and the possibilities offered inside the art field?


Yota Ioannidou

– Good Morning Mr. Mesmer, 2015


Andréas Hochuli

– Der Nachmittag (Jeanne), 2015
– Die rechte Schulter, 2015
– Die roten Lippen, 2015
– Die rosa schwarze Keller im Goetheanum, 2015
– Kosmos, 2015
– Der starke Arm, 2015





PART II: BORROWING METHODS

Ana de Almeida invites Alicja Rogalska and Nuno da Luz
In Borrowing Methods, the second part of the No Need for References project, we approach the subtleties that put the different practices of 1. doing research through artistic methods or appropriating methods from social sciences and incorporating them in an interdisciplinary artistic practice 2. on the extraction of research as a discipline; under the same field, the so called artistic research.


Alicja Rogalska

– Dreamed Revolution, (Single screen video 2014/1015)


Ana de Almeida

– The Collective Archive
– V for MFA, (Wall painting, 2015)
– V for OF, (Wall painting, 2015)
– Photo March, (Video projection on found object, 2014/2015)


Nuno da Luz

– Light from the firmament of art and science breaking through primitive
darkness, (DV PAL, black & white, silent, 32'18'' loop, 2015)
– Zetetics: a Taxilogy of Pictorial Knowledge, (English, offset printing,
17×12 cm, 224 pp., hardcover with embossing)





PART III: READING BETWEEN THE LINES

Mariel Rodríguez invites Sandra Monterroso and Berenice Olmedo
While considering processes and methods aiming at an Artistic Research approach, the object of the
research becomes movable; the subject of study is taken as a non-definite matter opening up space for mistake and the unexpected to be part of the process of knowledge production. Thus, Artistic Research privileges unfinished thinking over fixed meanings, flexibility vs. corroboration. In the encounter between art, academy and the methods of social and exact sciences that occurs within Artistic Research, the question for the epistemological character of art becomes a central one.


Sandra Monterroso

– Rokeb' Iq' (Wind), (Audio installation, 2015)


Berenice Olmedo

– Canine TANATOcommerce or the political-ethical dilemma of merchandise
(Video documentation, Working table, Graphics, Sculpture, 2012/2015)


Mariel Rodríguez

– Roots (Illustration, 2015)
EVENTS

10.06 19:00
Exhibition opening


12.06 18:00
Listen and repaint. An exchange on references - a talk between Catalina Ravessoud and Andreas Hochuli


25.06 19:00
Good Morning Mr. Mesmer - Performance by Yota Ioannidou


26.06 19:00
Good Morning Mr. Mesmer - Performance by Yota Ioannidou


03.07 19:00
No Need for References - a talk between Ana de Almeida, Catalina Ravessoud, Mariel Rodriguez and Gerardo Montes de Oca


17.07 19:00
Exhibition Finisage and presentation of the Guide
GUIDE

projections for a publication project

Art research, the term which functioned as a starting point for the exhibition «No Need for References» acts also as a central matter for this publication project. Meanwhile the topic was addressed to the artists invited as question about their daily art practice, the aim of this publication is to investigate what art research is. What does it mean in terms of methodology? What does it imply as part of a knowledge economy? What do we look for? How to present results, if considering that "results" can be found? What form for what goal?

All these questions, as many others which will pop up during the development of the book, will be
presented rather than be answered. Thus it seems preferable to let an "open door" to further answers
in order to represent knowledge as something in progress, heterogeneous and highly subjective, instead of settled as some element of a doxa.

Because art research implies the epistemology of science, representations of art production, its practitioners and its functions inside politics (of education, of cultural production, or just per se), thepublication will include many layers, perspectives and positions. With this aim, the project will try to re-think research structures and provide alternatives to the actual situation where hardcore sciences are the line to follow. As the project will propose research scenarios as well as it will put into question the way how to make them, a very heterogeneous structure –or maybe an absence of it – will take place.

Without being a catalogue of the exhibition «No Need for References», the publication will invite
the artists displayed in the show to give a discursive vision of their relation to the topic of artistic research, as well as it will include other participations as counterpoints. In this perspective, alternative positions about this very topic will be proposed such as critics, further developments and the building of other perspectives. In order to make the publication project able to welcome various contributions,thoughts and theoretical frameworks, a syncretistic position will be adopted.
LINKS
























Catalina Ravessoud

Ana de Almeida



Mariel Rodríguez


Alicja Rogalska


Nuno da Luz

Yota Ioannidou
Andréas Hochuli
Berenice Olmedo
Sandra Monterroso







No Need for References installation views at Kunsthalle Exnergasse, WUK
No Need for References installation views at Kunsthalle Exnergasse, WUK
No Need for References installation views at Kunsthalle Exnergasse, WUK
No Need for References installation views at Kunsthalle Exnergasse, WUK
No Need for References installation views at Kunsthalle Exnergasse, WUK
Installation view of the work Canine TANATOCommerce or the political-ethical dilemma of merchandise by Berenice Olmedo (sculptures, graphics 2012/2015) and Rokeb' Iq' (Wind) by Sandra Monterroso (text on wall 2015)
Installation view of the work Canine TANATOCommerce or the political-ethical dilemma of merchandise by Berenice Olmedo (working table, video documentation and sculpture 2012/2015)
Installation view of the works (from left to right) Canine TANATOCommerce or the political-ethical dilemma of merchandise by Berenice Olmedo (wall installation 2012/2015); V for OF by Ana de Almeida (wall painting 2015) and Dreamed Revolution by Alicja Rogalska (single screen video 2014/2015)
Installation view of the work Dreamed Revolution by Alicja Rogalska (single screen video 2014/2015)
Installation view of the work Photo March by Ana de Almeida (video projection on found object 2014/2015)
Installation view of the work Light from the firmament of art and science breaking through primitive darkness by Nuno da Luz (DV PAL, black & white, silent, 32'18'' loop, 2015)
No Need for References, exhibition view at Kunsthalle Exnergasse, WUK
Installation view of the works Der Nachmittag (Jeanne), Die rechte Schulter, Die roten Lippen, Die rosa schwarze Keller im Goetheanum, Kosmos and Der starke Arm by Andréas Hochuli(2015)
Installation view of the V for MFA by Ana de Almeida (wall painting 2015)
Installation view of the work Dreamed Revolution by Alicja Rogalska (single screen video 2014/2015)
Installation view of the V for MFA by Ana de Almeida (wall painting 2015)
Installation view of the work Light from the firmament of art and science breaking through primitive darkness by Nuno da Luz (DV PAL, black & white, silent, 32'18'' loop, 2015)
Installation view of the V for MFA by Ana de Almeida (wall painting 2015)
Installation view of the work Rokeb' Iq' (Wind) by Sandra Monterroso (text on wall 2015)
Installation view of the work Rokeb' Iq' (Wind) by Sandra Monterroso (audio installation 2015)
Installation view of the work Canine TANATOCommerce or the political-ethical dilemma of merchandise by Berenice Olmedo (working table 2012/2015)
Installation view of the work Canine TANATOCommerce or the political-ethical dilemma of merchandise by Berenice Olmedo (sculpture 2012/2015)
Video documentation of the work Canine TANATOCommerce or the political-ethical dilemma of merchandise by Berenice Olmedo (2012/2015)
Installation view of the work Canine TANATOCommerce or the political-ethical dilemma of merchandise by Berenice Olmedo (sculpture 2012/2015)
Listen and repaint. An exchange on references - a talk between Catalina Ravessoud and Andréas Hochuli 12.06.2015
Video documentation of the work Canine TANATOCommerce or the political-ethical dilemma of merchandise by Berenice Olmedo (2012/2015)
Good Morning Mr. Mesmer, a performance by Yota Ioannidou (invited performer: Mirela Baciak 25-26.06.2015
LisGood Morning Mr. Mesmer, a performance by Yota Ioannidou (invited performer: Mirela Baciak 25-26.06.2015
Good Morning Mr. Mesmer, a performance by Yota Ioannidou (invited performer: Mirela Baciak 25-26.06.2015
LisGood Morning Mr. Mesmer, a performance by Yota Ioannidou (invited performer: Mirela Baciak 25-26.06.2015
Good Morning Mr. Mesmer, a performance by Yota Ioannidou (invited performer: Mirela Baciak 25-26.06.2015
Good Morning Mr. Mesmer, a performance by Yota Ioannidou (invited performer: Mirela Baciak 25-26.06.2015
Good Morning Mr. Mesmer, a performance by Yota Ioannidou (invited performer: Mirela Baciak 25-26.06.2015
Good Morning Mr. Mesmer, a performance by Yota Ioannidou (invited performer: Mirela Baciak 25-26.06.2015
Good Morning Mr. Mesmer, a performance by Yota Ioannidou (invited performer: Mirela Baciak 25-26.06.2015
Good Morning Mr. Mesmer, a performance by Yota Ioannidou (invited performer: Mirela Baciak 25-26.06.2015
No Need for References - a talk between Ana de Almeida , Catalina Ravessoud , Mariel Rodríguez and Gerardo Montes de Oca 03.07.2015
No Need for References - a talk between Ana de Almeida , Catalina Ravessoud , Mariel Rodríguez and Gerardo Montes de Oca 03.07.2015
No Need for References - a talk between Ana de Almeida , Catalina Ravessoud , Mariel Rodríguez and Gerardo Montes de Oca 03.07.2015
No Need for References - a talk between Ana de Almeida , Catalina Ravessoud , Mariel Rodríguez and Gerardo Montes de Oca 03.07.2015
No Need for References - a talk between Ana de Almeida , Catalina Ravessoud , Mariel Rodríguez and Gerardo Montes de Oca 03.07.2015
No Need for References - a talk between Ana de Almeida , Catalina Ravessoud , Mariel Rodríguez and Gerardo Montes de Oca 03.07.2015
No Need for References - guide 2015
No Need for References - guide 2015
No Need for References - guide 2015
No Need for References - guide 2015
| Virtual Virtue
TOP
| Field Within
No need for references